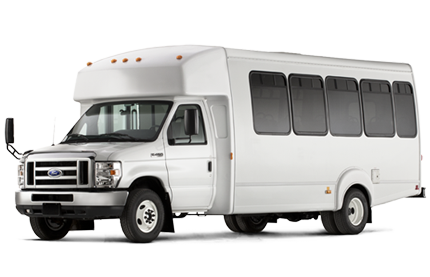 Shuttle Buses
Our Shuttle Buses are ideal not only for airport car service and corporate meetings and tours but also for economical transportation for wedding services, concert outings, sporting events, road trips, and other special events. Room for a cooler to stock beverages of choice, which makes our shuttle buses the perfect vehicle for gameday transportation or a night on the town.
Our fleet of shuttle buses range in size, but many can accommodate 25-35 passengers with luggage. Contact our office in Cleveland, OH today to make your reservation.
Contact us today for Cleveland car service you can count on!
Why should you use Company Car & Limousine Service as your preferred ground transportation provider?
We are experienced in planning and coordinating airport reservations to large group transportation with several thousand attendees.
Even though we have the highest safety ratings possible from the U.S. Department of Transportation we have gone beyond those standards to offer extra safety features in our vehicles.
Our 24/7 in-house operations ensure you will always speak with a live person anytime you call.
Our fleet is large enough to take care of your every need, but personal enough to make each reservation extraordinary.
Our professional, courteous chauffeurs are impeccable in their black suit, black shoes, white shirt and company tie. Our chauffeurs go through thorough background checks and highly detailed training to ensure you get the best service every time.
Our experience of more than 25 years of serving customers in Northeast Ohio and beyond.
With over six ways to book reservations, making a reservation is effortless. Booking with a group? Our on-site travel managers will coordinate everything from manifest management to on-location greeters.
Worldwide concierge service with the ability to book reservations in over 600 cities across the globe.
Call us today at (216) 861-7433 or
make a reservation online
to learn more.