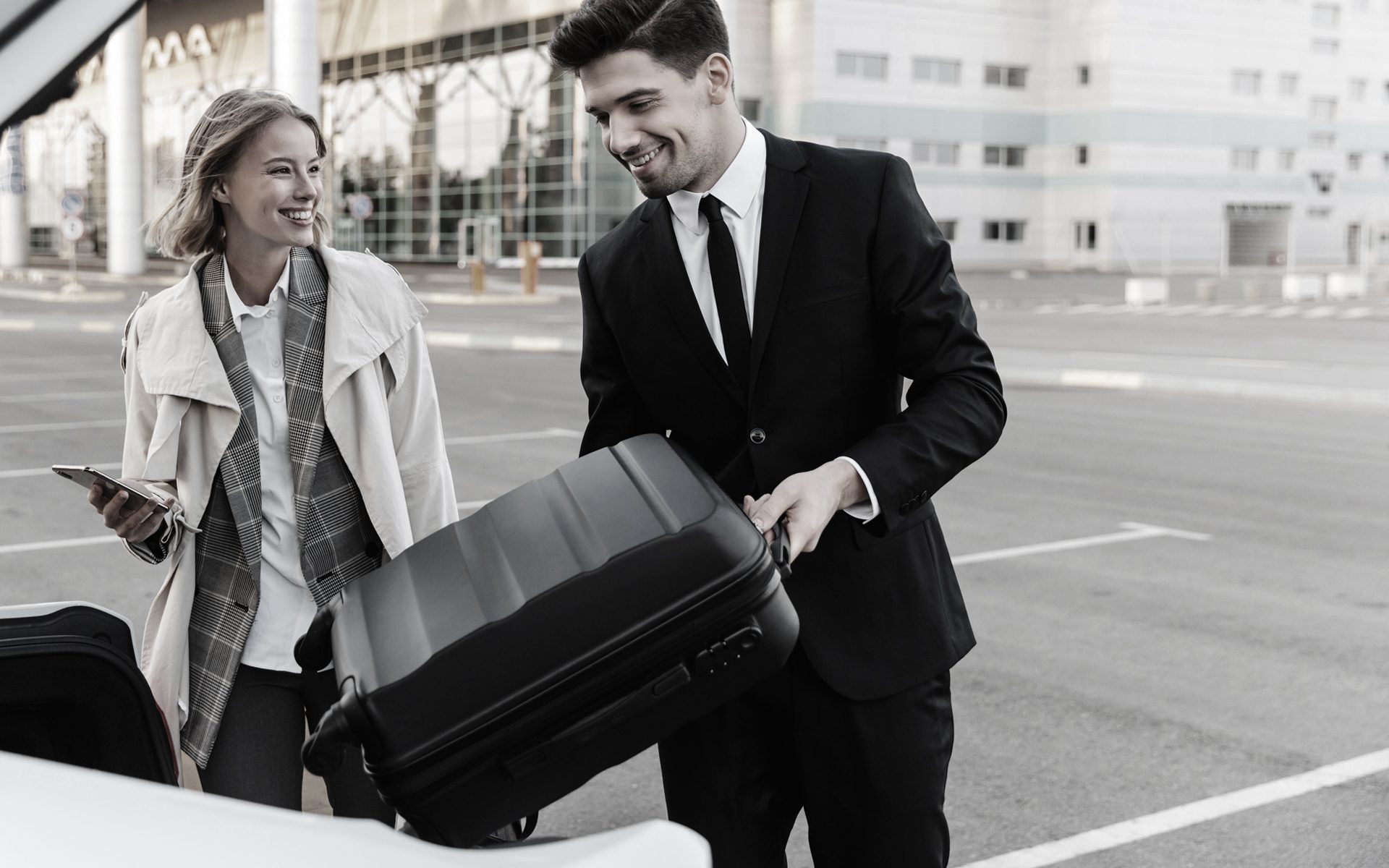 Join our team, We are looking for honest, reliable and courteous chauffeurs who are real team players to join the Company Car & Limousine Service team.
Step up to a true PREMIUM level full or part time chauffeur opportunity! Company Car offers employee positions with health insurance assistance and PTO!
Company Car and Limousine, a Cleveland-based, locally & family owned, 26 year old company, has full and part time professional chauffeur positions for our corporate and leisure clientele. We are a multi-award-winning operation with a reputation for exceptional service and the highest standards in the industry. We are seeking qualified, like-minded candidates to grow and succeed with our team.
Much of our service is airport transportation for our corporate clientele, but we also provide hourly charters and transfers for corporate accounts and a variety of special occasions and events for leisure. Our most immediate need is for full and part time chauffeurs that can work evenings (including past midnight) and weekends, but all days and shifts are available.
Do you have a CDL or are you willing to get one? We need great service oriented chauffeurs with CDL's, especially with air brake endorsements. We offer EMPLOYEE positions NOT 1099 Independent Contractor status like many other transportation companies. We are your EMPLOYER, using our premium fleet. We withhold taxes, pay into your FICA, cover you under workers compensation and have a benefits package available. Company Car has a diverse, high-end fleet, innovative technology, substantial support staff and infrastructure, and high-volume premium trips 7 days a week.
Requirements:
- Clean driving record
- Over the age of 25 due to insurance requirements
- High School Diploma, some college preferable as well
- Excellent working knowledge of metropolitan Cleveland, able to read a map and use GPS
- Reliable attendance and transportation, and on-time performance
- Friendly, courteous personality, calm demeanor
- Polished, professional appearance and attitude. The "dress for success" mantra.
- Excellent client care skills, including great verbal and written communication abilities
- Ability to work with others and promote team work
- Able to lift, carry, load and unload heavy luggage up to 50 pounds a piece. Bending, lifting, getting in and out of vehicles, sitting and/or standing as needed for longer periods of time may all be necessary.
- Able and willing to properly prep, clean, stock and maintain a clean vehicle
- Skilled, safe, defensive driver
- CDL experience and/or willingness and ability to obtain CDL is a major plu$!
- Self motivated, enthusiastic and positive, willing to go "above and beyond"
- Tech friendly and able to use our state-of-the-art chauffeur apps and tools on both our company tablets and your smart phone
- Ability to complete documentation, hours worked logs accurately and properly manage receipts/cash
- Good organization and planning skills
- We are a 24/7 operation with a full back office support team and 20 hour per day dispatch staff on premise. We have the best clientele in the city who rely on us daily for their chauffeured transportation needs.
- We put all chauffeurs through Smith System Defensive Driving Training Training.
We perform background and reference checks, DOT physical, pre-employment drug and alcohol screening. Random testing performed as well.
Full time and part time positions available. Great for second job, retirees, veterans, students or those just seeking a career change. Enjoyable clientele, quality late-model fleet, family business culture. Every day is a new adventure!
Base pay and tips. Full time with benefits, some overtime possible, part time also available. Benefits available include: Health and PTO. Be part of an established winning team with opportunity for growth and career advancement!
Advancement opportunities for those qualified. Many of our chauffeurs have had several years of success as a premier chauffeur and often move to other positions within the company.
Annual pay will vary with each chauffeur's abilities, scheduling and motivation but can range from $25,000-$55,000 on a full time basis.
PLEASE make sure and include your full contact phone and e-mail address along with your resume and introductory letter.
Job Type: Full-time
Education:
High school or equivalent (Required)
License:
Driver's License (Required)
Language:
English (Required)
Work authorization:
United States (Required)
Job Types: Full-time, Part-time
Pay: $20,000.00 - $45,000.00 per year
Schedule:
8 hour shift
Weekend availability
Education:
High school or equivalent (Required)
License/Certification:
Drivers License (Required)
Work Location: One location
SUPERIOR CUSTOMER SERVICE, PRIVACY, AND ETHICS INCLUDED WITH EVERY TRANSPORTATION SERVICE
Company Car & Limousine Service has been in continuous and consistent operation since 1994. We are proud to be positioned as Northern Ohio's Premiere chauffeured ground travel company. Whether our scheduling airport transportation or out of state travel our reservation managers and dispatch team make sure our chauffeurs meet our clients on time every time. From that point, our highly trained driver will escort them to their destination, using the safest and most reliable route.
Being in business for over 26 years has allowed us to perfect our operations to ensure our client's satisfaction. The Company Car & Limousine team of transportation specialists are confirming and tracking every reservation to ensure no issues in the scheduled service arise. Our clients have our unwavering attention from the moment we take your reservation until you are dropped off. Our staff is equipped with the latest transportation technology systems that allow us to monitor reservation and let our dispatch team know when they are on location, have the passenger in the vehicle, dropped off the passenger, or any other notifications that might be needed during each trip.
Company Car & Limousine is not just a limousine company—we are a complete, chauffeured ground transportation company, proudly serving Northeast Ohio since 1994. We started as a family business with only three sedans and have grown into a highly professional, service-oriented organization. Our main office is in Cleveland, OH.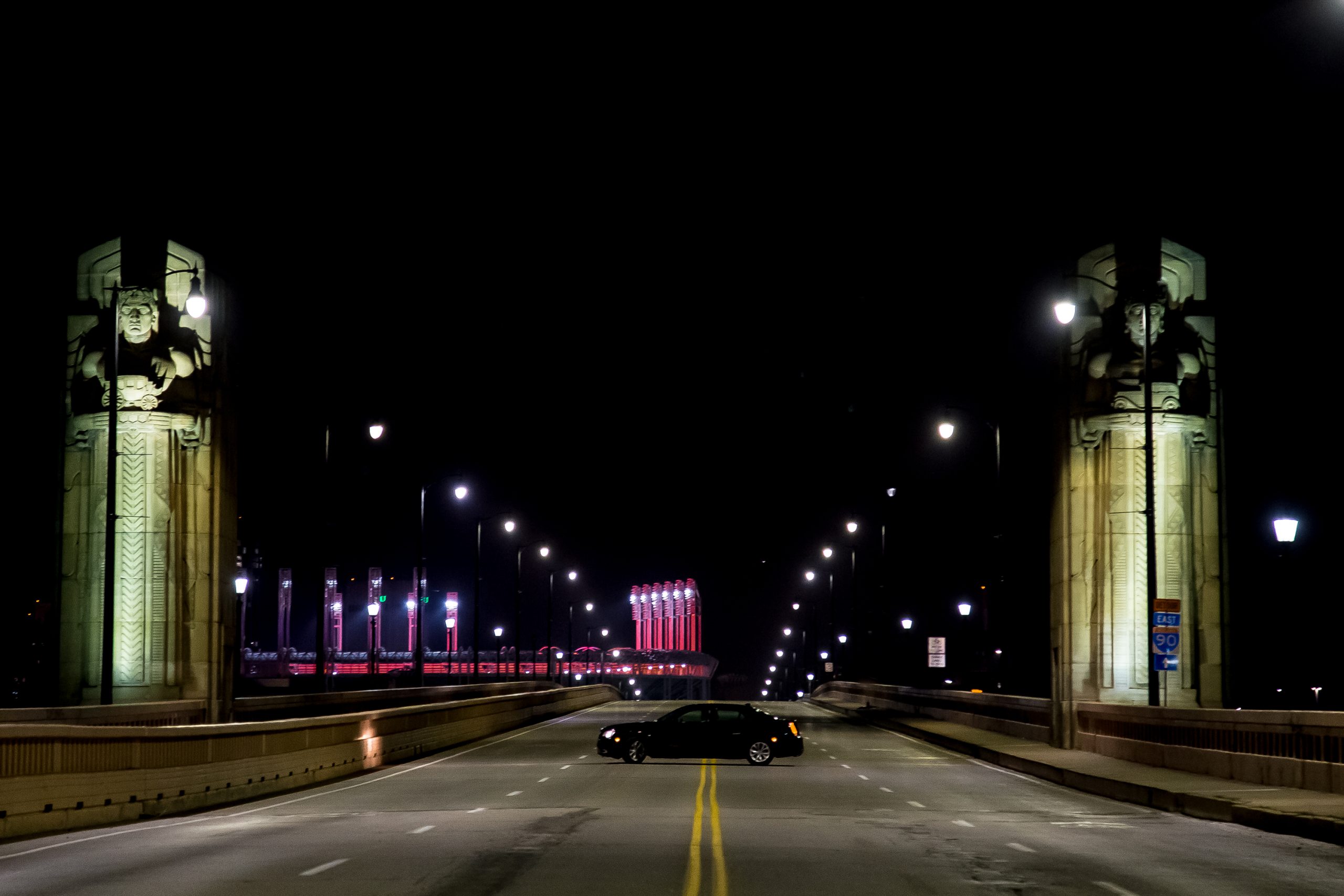 Serving Northeast Ohio and Beyond
Our primary local service area includes eight Ohio counties: Cuyahoga, Summit, Portage, Medina, Geauga, Stark, Lake, and Lorain counties. No travel time is charged from points originating in those seven counties. Transportation originating outside our primary service area may be subject to a travel charge. Click here for a map of our service area.
We also serve Tuscarawas, Wayne, Ashland, Ashtabula, Holmes, Erie, and Ottawa counties, and the cities of Geneva, Huron, and Sandusky.
Worldwide Ground Travel: Company Car & Limousine offers reliable chauffeured ground transportation in Northeast Ohio and beyond. Our ground travel services offer consistent, superior quality on which you can depend. Your itinerary is a priority to our knowledgeable staff and chauffeurs so that the purpose of your travel is met. With today's demanding schedules, Company Car & Limousine will ensure that your ground transportation is a satisfying experience no matter where you travel in the world.
Why should you use Company Car & Limousine Service as your preferred ground transportation provider?
---
We are experienced in planning and coordinating airport reservations to large group transportation with several thousand attendees.
Even though we have the highest safety ratings possible from the U.S. Department of Transportation we have gone beyond those standards to offer extra safety features in our vehicles.
Our 24/7 in-house operations ensure you will always speak with a live person anytime you call.
Our fleet is large enough to take care of your every need but personal enough to make each reservation extraordinary.
Not sure of your schedule? No problem. We strategically pre-position cars around cities. With Company Car your ride is right around the corner.
We track thousands of flights and train schedules every day. So when there's a delay, no need to call us—we already know about it.
Our professional, courteous chauffeurs are impeccable in their black suit, black shoes, white shirt and company tie. Our chauffeurs go through thorough background checks and highly detailed training to ensure you get the best service every time.
Our experience of more than 25 years of serving customers in Northeast Ohio and beyond.
With over six ways to book reservations, making a reservation is effortless. Booking with a group? Our on-site travel managers will coordinate everything from manifest management to on-location greeters.
Worldwide concierge service with the ability to book reservations in over 600 cities across the globe.
Whether it's VIPs coming in for a board of directors meeting, or 15,000 coming to an annual convention, Company Car moves your VIPs and guests efficiently and in style.
Whether you need to go from meeting to meeting or want to go for a night out on the town, Company Car will take you on your desired itinerary.
Call us today at (216) 861-7433 or make a reservation online to learn more.